Take a look at our various galleries to get inspired for your own projects. Whether it be for home, business or commercial, we've got a great range of stock as well as our bespoke waterjet service to make your project that little bit extra special.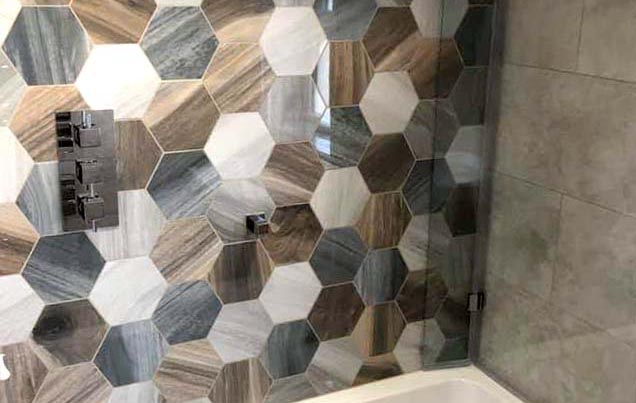 Customer Gallery
Customer Gallery
Be inspired by our amazing customers and the transformations they have achieved in their own bathrooms and kitchens. From floor designs all cut to fit to full shower feature walls it is all in our fantastic Customer Gallery.
Send your finished project photos into us and help inspire others. Find your look in the link below.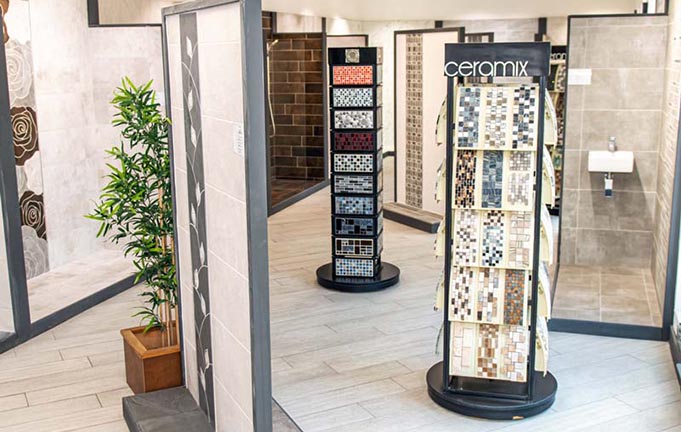 Showroom Gallery
Showroom Gallery
Visit our showroom to get the perfect ideas for your home. Spanning over two floors our full range of products is on show in our wide selection of displays, complete with shower areas, toilets and baths to help bring your vision to life.
Come visit and browse our bathroom, floor and kitchen sections to find exactly what you are looking for. Click the link above to see our setup here at Ceramix.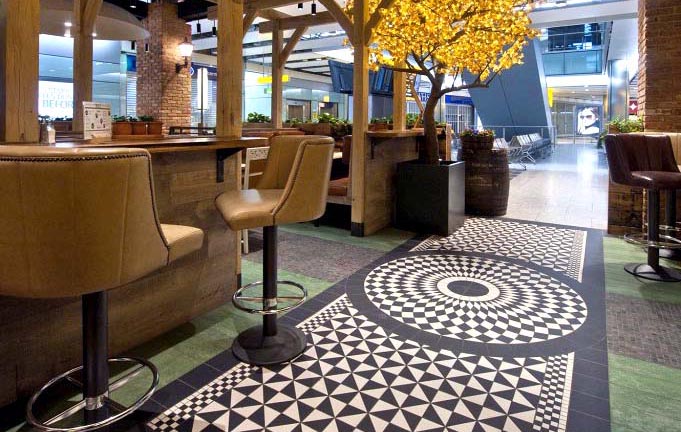 Waterjet Gallery
Waterjet Gallery
Here at Ceramix we pride ourselves in being specialists in waterjet engineering. From all types of contract work in Airports, Restaurants and Football Clubs to bespoke designs in our retail customer homes, we cover all areas of our trade.
Have a look through our gallery at some of our more recent projects from the past few years.