Waterjet services
Our State of the art waterjet cutter is controlled by the latest cad technology, the actual cutting process uses water, sand and 60,000psi pressure. As a pioneer in waterjet cutting for the tile industry our combined cutting and design experience totals over 50 years.
We are of course still learning about the many assets of our fantastic new machine, just recently we have perfected the tricky business of etching tile rather than cutting all the way through, this enables us to produce slat type design and steptread edging.
The waterjet ethos sits well with natural stone design in that modern and classic designs can be reproduced to the specification of the client or the present trend.
The tile marketplace is now more sophisticated than ever and due to a "short attention span" we at Ceramix Ltd will strive to stave off the shackles of boredom by continuing to develop our knowledge of design in ceramix, marble, porcelain and glass.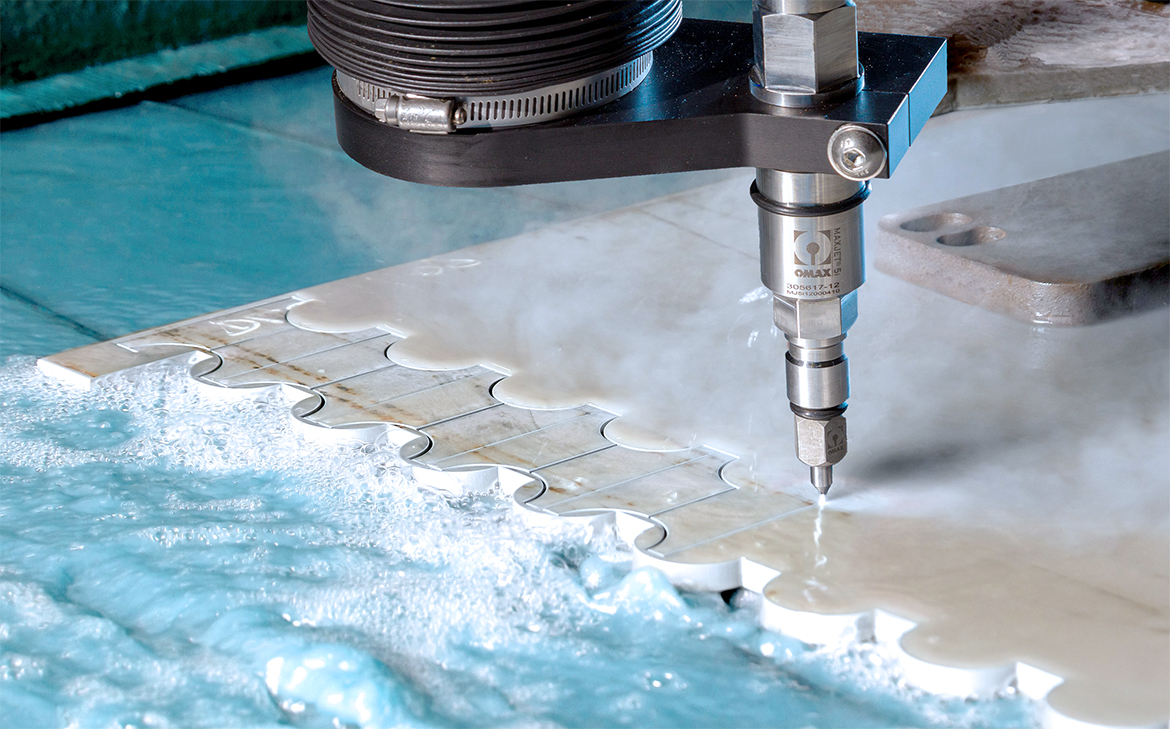 Read More
Find Us
Ceramix Ltd
370 Bradford Road
Bailiff Bridge
HD6 4DJ